Consulting
Do you need professional people with technical skills and human feelings to complete your assignments on time and budget? We commit it!
Read more

Financial and legal advises
Next to our ICT activity, we also have legal and financial departement.
Read more
OFEP is a company established in Brussels and created in 1981. The company is active in multiple domains including IT, telecommunications and also legal and financial advice. Customers of OFEP are working in different industries including financial and insurance sector, automotive industry, chemical industry and others
In a world in permanent mutation, where ICT technologies are changing quickly and getting more and more a primary role in business, it's a main concern for a company to surround themselves with competent and trustful ICT partners. You are on the right way with OFEP as your ICT partner. Moreover, customer satisfaction is our priority.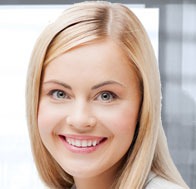 Modern, long-term technologies and open sources oriented

OFEP creates solutions based on innovative technologies. We always ensure that the used components are durable.
We privilege usage of open source and open standards to facilitate interoperability of our solutions and low Total Cost of Ownership (TCO).

Global vision

Each project needs a global view and analytic vision of details.
Helicopter view allows to demarcate limits and context of a project, to identify its main challenges and goals to achieve. Deep analysis of details allows your to reach expectations of your business.

Using "best practices" in the industry

With vast experience in multiple sectors, we have experience in large deployments and we privilege usage of good practices (COBIT, ITIL, ISO27001) during design and implementation of projects.