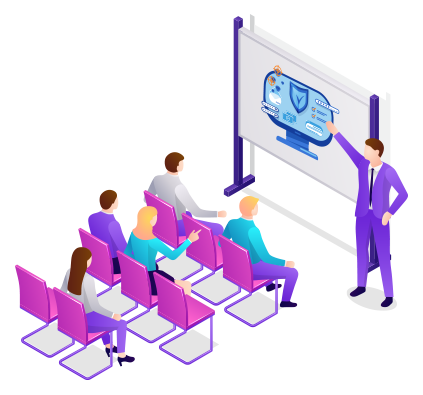 Although a number of technical mitigations and security services could implemented, the end users are the ones who could introduce dangerous malware or bypass basic security concepts of company's network through their hazardous practices or unintended actions. Conférences formations sécurité Belgique.
Although many organizations are investing time and money into security policies, services and projects, we are still facing everyday hazardous practices, like:
List of passwords written on a post-it and sticked to computer screen
List of passwords typed in Excel spreadsheet and stored on a local or shared drive
Users using same password for all their applications "in order to avoid to forget it"
Transmitting sensitive data and passwords through phone or email without verifying identity of the receiver
Storing passwords in browser cache without any additional security
Private or family computer connected (or able to connect) to corporate network (without BYOD policy)
Replying phishing or spam emails
No working incident response to infected computers
Employees who are not aware about Internet policy
Many employees are familiar with the Web 2.0 technologies. Do you have any policies for usage of all those SaaS services or cloud services ?
Is it allowed to use Dropbox or Google Drive to store my working folders for me to able to finish an urgent task at home ?
May I use my private computer in office, on the enterprise network ?
Is it allowed to send business related files through WhatsApp, Facebook or Skype to my colleagues ?
Is it allowed to check or send messages from my private mailbox from office ?
Is it allowed to browse my social networks from office ?
Which applications are allowed to installed on the computer/tablet/smartphone I got from my employer ? I have my own license for a specific software I used at my previous workplace, it allowed to install it ?
Who should I contact and what should I do if my computer gets infected with a virus ?
In order to spread good user practices inside your organization (such as ISO 27001 standards), we would help you to create a security program to educate your users about cyber security and explain them on rules and potential threats. The program can organized with posters, messages on your intranet, newsletters, specific trainings, self-learning videos etc. Each organization has its own needs and objectives. Conférences formations sécurité Belgique.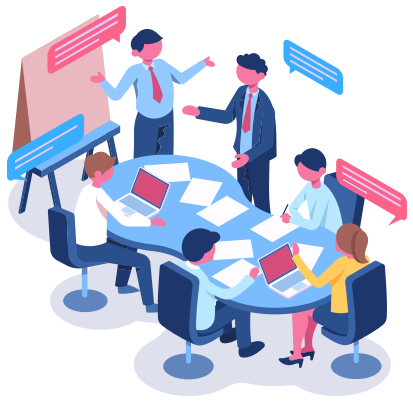 If you have web developers as a part of your staff, there a special course we have created to aware them about risks of ignoring best practices during all development phases.
To mitigate those risks. Also we will explain 10 most common web attacks which represent more than 90% of all web attacks.
As organisation leader you should learn how hackers abuse vulnerabilities to steal data, deface your websites and penetrate your databases and, the most important, how to mitigate those risks.
Get in Touch
Subscribe and stay up-to-date on the latest improvements and services.